You recently broke a bone and you want it to heal as quickly as possible.
EXOGEN has been clinically proven to accelerate fracture healing of indicated bones by 38%.*1,2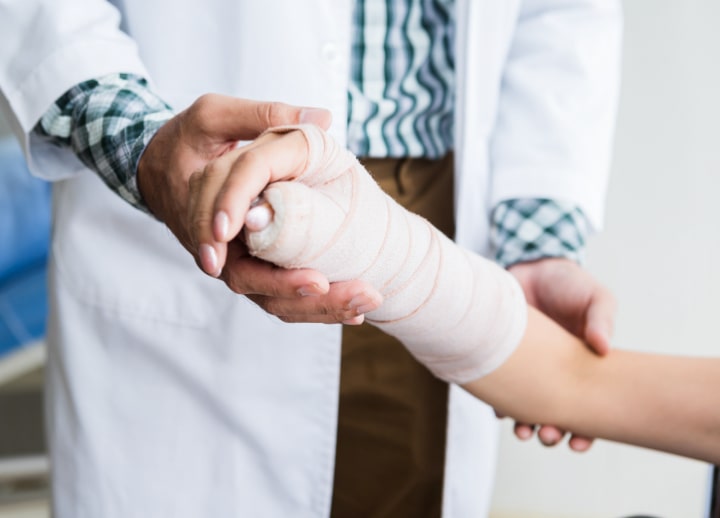 Your fracture shows no sign of healing following the break, or you have been diagnosed as having a nonunion fracture.
EXOGEN stimulates the bone healing process, getting you back on the path to healing. EXOGEN has been clinically proven to promote healing for 86% of nonunion fractures.3
You are a smoker.
EXOGEN amplifies your body's healing power, reducing the healing delay typically caused by smoking.9,10
See how these fracture patients healed their broken bones using EXOGEN
See Their Stories
Summary of Indications for Use
EXOGEN is indicated for the non-invasive treatment of osseous defects (excluding vertebra and skull) that includes the treatment of delayed unions, nonunions,* stress fractures and joint fusion. EXOGEN is also indicated for the acceleration of fresh fracture heal time, repair following osteotomy, repair in bone transport procedures and repair in distraction osteogenesis procedures.
There are no known contraindications for the EXOGEN device. Safety and effectiveness have not been established for individuals lacking skeletal maturity, pregnant or nursing women, patients with cardiac pacemakers, on fractures due to bone cancer, or on patients with poor blood circulation or clotting problems. Some patients may be sensitive to the ultrasound gel.
Full prescribing information can be found in product labeling, at EXOGEN.com, or by calling Bioventus Customer Service.
*A nonunion is considered to be established when the fracture site shows no visibly progressive signs of healing.